What is your company's top marketing challenge? Over 60% of companies answer generating traffic and leads. The whole lead generation process is tough - especially when you rely only on traditional methods. Cold calling and sending emails can be incredibly demoralizing because, let's face it - most of those people don't really want to talk to you.
What if you could reach your lead generation goals using methods that actually add value for your prospects and builds trust?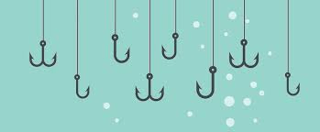 To walk you through some of the different options, we've detailed several examples of modern lead generation tips below. These ideas provide valuable information to prospects that help them instead of pushing them to engage with your brand.
1) Collect and share success secrets from thought leaders.
Want to provide unique value in your content? Start by reaching out to a thought leader in your industry. By interviewing an expert to uncover their secrets, you show potential customers that you're dedicated to delivering the best advice out there. Ask specific questions and share the interview with your potential audience on your site, in a blog or social media.
2) Make intriguing help videos to solve an issue for prospects.
Help videos can solve a real problem for potential customers in a format that's both entertaining and easily digestible. Videos, even created on an iPhone, can help you provide value for people who may not even be familiar with your brand. If they learn something useful they're more likely to engage with you. In fact, 4 in 5 consumers believe that demo videos are helpful.
3) Create a quiz.
Offer a quiz to your website visitors as a creative way to learn more about them and obtain their contact information. The goal is to "bargain" the result of the quiz in return for a new lead, which can be very effective when done right.
4) Provide a list best practices for a challenging tactic.
Create a comprehensive list from a variety of experts which aims to educate, solve a problem or help its marketing audience with a challenging tactic. Compiling best practices into a list and sharing as a blog post or ebook provides value for readers and is an excellent way to drive traffic to your site.
5) Show what's working for you.
Writing a transparent post that pulls back the curtain on something you've seen success (or failure) with can prove interesting to potential leads. Other companies going through a similar stage of growth, or approaching your size, can gain a lot of inspiration from posts like this and ultimately avoid making the same mistakes.
6) Offer a deep-dive answer for a tough question.
You can find the answer to any question you might have on the internet. But how many really good answers are out there? Taking the time to create an in-depth, step-by-step article that answers a burning question for your prospect serves as an opportunity to generate a lead. After all, the company that provides the best answer will often get your business, right?
7) Create a template to simplify an everyday process.
There are certain templates you use every day in business - employee schedule, content calendar, press release, budget - that can be time consuming to build. Creating a template for your customers is a good way to make their job a little easier and get your brand in front of the prospect.
Whichever lead generation tip you try, be sure the content is useful to your audience so they'll return to your brand again in the future. The key to successful lead generation today is to help them instead of pushing them to engage with your brand.
For more information, contact Brian Snider at 203-261-3337 x11 or click here.