How do you grow your fundraising programs and thrive when there are fewer donors, more competition and during a national health crisis? The increasing wealth gap, decreasing access to disposable income plus the fact that the number of charities has doubled since the year 2000 - means fewer donors overall.
Donors typically are loyal to the causes they support, but many are now giving direct to friends and family via crowdfunding campaigns such as GoFundMe, starting their own fundraising drives for niche causes, or donating time instead of cash. These are tough times forcing fundraising managers to reinvent programs within budget and leveraging technological advances to find more prospective donors.
Here are steps you can take to integrate social and digital marketing into your fundraising plan to reach and make that especially important connection with donors.
Build Communities and Deepen Relationships
Social media works best when you build communities and deepen relationships with donors and prospects getting them to engage and share your posts with others.
Since 80% of people are more likely to engage in video content,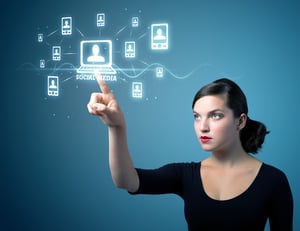 visual storytelling is a powerful way to build awareness of your cause. Nothing is more compelling than watching a personal story of how a student or community benefited from your fundraising efforts. Live stream video is a dynamic way to connect in real time and the more authentic or homegrown the video the better keeping costs to a minimum. In fact, special equipment or tools are not needed to live stream just a smartphone and a social media account to tell your story and make a connection.
If you use your network as a go-to resource for information and continuously provide interesting content that resonates with your audience, you will build trust and affinity. Create an editorial calendar to organize content and ensure you are communicating meaningfully between appeals. Here are some content ideas:
Reunions, events, or campus updates
University data and statistics that shock and awe
Human interest stories about staff and volunteers
Educational news
Entertainment
Remember to associate your posts/campaigns with hashtags so they are viewable from a central location as you continue to build the community.
Additionally, these suggestions can amplify your campaign's fundraising ability while also exposing you to potential supporters you may not have reached otherwise:
Viral Challenge Videos: Create a viral video challenge (such as the ALS "Ice Bucket Challenge") and get supporters to participate and post on social media. The participation moves from supporter to their networks spreading your cause and raising funds.
Brand Ambassadors: Appoint ardent supporters, and maybe those with significant social network followings, as brand ambassadors.
Peer-to-Peer Fundraising: Create a peer-to-peer fundraising campaign and invite alumni to make a page in conjunction with it. They then share their personal pages with their larger networks and collect donations on your behalf.
Boost Attendance for Live Events
Social media networks can be used to boost the attendance of live events. Here are a few different ways:
Facebook Events Listing: Create an event-specific page that holds all of the important information surrounding your fundraising event. Then, interested attendees can RSVP accordingly and share the page with their friends and family through the network.
Pledge Campaigns: If your event holds some sort of challenge for attendees, such as a walk-a-thon or a 5K run, associate a pledge campaign with it. Attendees create personal pledge campaign pages in conjunction with your overall page and gather pledged donations (gifts promised for a later date) to be collected once they complete the event.
Live Video Sharing: This is important today during the pandemic crisis and also for events that are multi-day and difficult for donors to attend. Stream an event across the county to inspire donors near and far to give. Also, save the video stream and upload it to your website after the fact to encourage attendees to come to your next event.
Social Network Details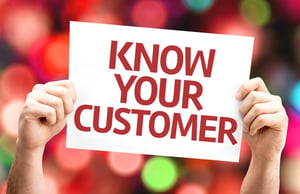 Audience demographics should be taken into consideration when choosing social networks. Instagram and TikToc are for a younger crowd where Facebook is more generation-spanning.
Here is a glimpse of the networks:
Facebook: 81% of the U.S. population is on Facebook. Facebook is a great host for event updates, images, longer-form text, and easily shareable fundraising campaigns.
Twitter: This platform is limited to 280 characters per tweet, so it is best used for quick and timely updates or to keep an eye on what the media is up to in your area.
Instagram: The land of the "influencer," Instagram is perfect for impactful images, storytelling captions, and livestreamed video
LinkedIn: A professional platform, LinkedIn is a helpful solution for discovering top talent for your nonprofit and connecting with high-impact corporate givers.
TikTok: A video-based platform that is widely used by teens, in which users record 15-60 second video clips set to music. Their TikTok for Good page lists various challenges that users have contributed to and nonprofits have received donations
Track Benchmarks
Social media provides a wealth of insights on what your prospective donors like and dislike, based on how they interact with you. Each channel offers its own set of background metrics such as Facebook Insights, Twitter Analytics, or Instagram Insights. Use Google Analytics to track the number of donors reaching your giving page from social media links versus organic search traffic and direct traffic.
Tracking follower demographics such as age, location, and gender can provide a ton of information on the audience your campaign is reaching and will help you to perfect your social media fundraising strategies going forward.
Final Step
Remember to have empathy toward your social community as the pandemic is affecting everyone around the globe differently. And, one of the most important things you can do is to send a simple thank you post or personal message showing impact of overall donations to donors and participants in your campaigns.