In the past few years there has been a shift in digital marketing where the primary channels controlled by brands were email and websites. Now having a website and blog are no longer enough to increase traffic, engage prospects and grow sales. Businesses need to market across a variety of social channels and content publishing platforms and having the expertise and resources needed to allocate to these efforts can be very challenging.
To thrive in the future - embrace forward-thinking ideas, constantly evaluate how you are communicating with your audience, and track performance to figure out what works best for your business. Although the way forward is not always easy and smooth, there are technologies and tools that are important to consider:
Videos
Today, people want to know you and your business in a way that feels personal. A great way to achieve this and connect with people is through videos – responding to the growing need for people to learn online as opposed to face to face.
Numbers show that videos are a powerful communication tool:
Almost 50% of internet users look for videos related to a product or service before visiting a store
4 in 5 consumers believe that demo videos are helpful
Shoppers who view a video are 1.81x more likely to purchase than non-viewers
Marketers who use video grow revenue 49% faster than non-video users
9% of marketers worldwide name video as the type of content with the best ROI
And, they don't necessarily have to be professionally produced as videos that are homegrown are typically perceived as being more authentic and believable.
Social
With billions of people on social networks, businesses need to determine and concentrate on the channels that make the most sense for them. According to the State of Inbound 2017 research prepared by our partner Hubspot, 48% of marketers plan to spend their time on YouTube; 46% on Facebook videos and 24% will focus on how to market on messaging apps.
Tracking the impact of social media marketing and adapting to the swiftly changing features and metrics of the networks can be overwhelming. In fact, 60% of small business owners are not able to track ROI from their social media activities. Here are 5 tips to try to be successful on social media:
Focus testing on 1 or 2 networks rather than spreading yourself too thin
Facebook video ads have many metrics available to measure the impact of your marketing such as reach, 10 second views, view rate, shares and average watch time
Try a Facebook livestream – Facebook's algorithm ranks these higher than regular content
Partner with influencers – millennials trust expert opinions from "strangers" over brands when making purchasing decisions
Use social media as a customer service channel
Here are a few social media statistics:
74% of people say they use Facebook for professional purposes
Content consumption on Facebook has increased 57% in the past 2 years
33% of people worldwide use social networks
Over a billion people use YouTube to share video content
"How to:" searches are growing on YouTube 70% year after year
AI, VR and Voice
Over the next 2 years AI is expected to grow 53% faster than any other technology. Artificial Intelligence, augmented reality, virtual reality and voice interface systems are all buzzwords in the technology and marketing communities. But since the technologies are not pervasively available, and have so many potential use cases, there's not a lot of clarity around what impact AI will have in the future and how marketers should prepare or adjust their approach.
Some key marketing applications of AI are: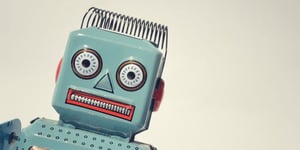 Chat bots – a good chat bot makes it easier for consumers to get what they need from a business on-demand – information, support and increasingly, purchases. Consumers are spending more time on messaging apps and 67% of millennials in the US say that they are likely to purchase products or services using a chatbot.
While the design practices of conversation interfaces are still a work-in-progress, and the features available across different messaging platforms are evolving rapidly, there are a number of advantages to chatbots that make them highly compelling touchpoints:
Persistent — when you're in a "conversation" with a bot, you can stop and start at any time, and pick back up where you left off, minutes or days later; it's not like closing your web browser or hanging up the phone
Threaded — each bot conversation is maintained in its own thread, so you can easily keep track of multiple conversations simultaneously
Responsive — chatbots are quick to respond, 24/7, and because they are generally low-bandwidth interactions, they're fast on almost any device and on any connection
Cross-device — chatbots work great on laptops, desktops, tablets, smartphones, and, in many cases, also voice-interface systems such as Amazon Alexa and Google Home
Cross-channel — they're available on websites, but also on messaging platforms such as Facebook Messenger, WhatsApp, Slack, WeChat, Twitter, Skype, SMS, Kik, etc.
Intuitive — you don't need to learn any special interface to use a chatbot: just talk/type using natural language, and it responds conversationally
Semi-automated — chatbots are automations, with all the efficiencies and scalability that enables, yet they can also seamlessly transfer a conversation to a human operator as an "escape hatch" when necessary
Push notifications — on most platforms, a chatbot can send follow-up messages to a user, to recover an abandoned conversation or offer a friendly reminder in the context of the original dialogue
Contextual personalization — the nature of chatbot dialogues, their persistent memory, and the directed nature of user requests lets chatbots personalize interactions, explicitly and implicitly, better than websites and in email
Payments — increasingly, chatbots can accept payments some smoothly integrated into the interface of apps, such as Facebook Messenger's buy button.
Voice technologies – the rapid development of voice interfaces and services will change how things operate in organizations. Alexa may be sitting on a conference table answering questions in a meeting and businesses need to optimize for voice search as people increasingly ask Alexa, Siri or OK Google questions about your company!
AI-generated content – news articles outlining sports statistics and earning reports are written by AI programs today
Content curation - showing blog, website articles or products related to recently viewed or purchased items
While AR/VR will likely still be in the "emerging" stage for most businesses in 2018, you should look at how you might be able to apply those technologies as their adoption spreads and factor it into your digital thinking.
The GRI Marketing Group is a growth agency that helps marketing executives in technology, publishing and business services that have annual revenue over $10 million. If you would like to learn more, please contact Brian Snider at 203.261.3337 x 111 or bsnider@gridirect.com.