Using live chat for lead generation, customer support, and keeping your customers informed is a good multi-purpose tool your business can utilize.

Live chat can produce more than a 40% increase in overall website conversion rates, according to a 2020 study done by Forrester. That is pretty significant when you consider that on average, only about 2% of website visitors become leads.
Here are 10 ways to use live chat for lead generation to both significantly increase your revenue, and to get out ahead of your competition.
Greet website visitors with a chatbot welcome message
Chatbot welcome messages generally include a nice greeting, some basic information about the site or page the visitor is on, and then different options that engage and offer to start a conversation.
It is better to create a guided conversation than to use open-ended text or to immediately try to capture their contact data. A menu that asks the visitor what they are looking for can be helpful with information such as:
Blog link
Opt-in to subscription updates
Links to product or service description pages
More info on pricing
A way to get in touch with customer service or sales
Capture more leads with omnichannel chatbots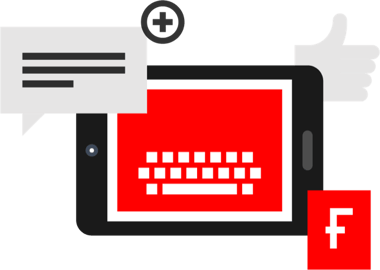 Web chat powered by Facebook Messenger automation has its advantages to plain live chat as you can instantly capture a website visitor as a lead if they are a Facebook Messenger user and logged in.
With over 1.3 billion Facebook Messenger users out there, it is powerful tool for lead gen.
Additionally, having an omnichannel chatbot with Messenger automation on your website, such as MobileMonkey's OmniChat technology, offers many benefits:
If users are signed into Facebook, you still get that instant lead capture
Persistent conversations that track customer history
Default contact data from Facebook including name, location, language
The ability to send follow-up messaging and do remarketing to Facebook chat visitors
Opt-in for SMS, Messenger, and email updates
Website visitors engaging in live chat are good prospects, so it makes sense to invite them to sign up for marketing updates via SMS, Facebook Messenger, email and more, during a chat conversation.
There are many opt-in strategies to consider for your live chat for lead generation campaigns, such as offering VIP access or running a contest/giveaway. And, if you are looking to take on a channel that your competitors are likely not engaged in, SMS opt-ins are the way to go.
Use your captured data and bot analytics to your advantage
In order to drive the most leads possible from live chat, you need to know your audience. Create customer profiles and audience segments guaranteed to boost lead conversions with auto-captured Messenger data, chat histories, tags, notes, custom variables and attributes.
Some key areas to focus on are:
Traffic insights – Are you getting qualified visitors and leads? In your live chat dashboard, consider looking at the referring link, number of visits, location, operating system/device, time on site, number of chats.
Product opportunities – Are people asking for things you do not do? Use tags and add commonly asked for items to your product team lists.
Missed opportunities – Are people asking about things you clearly offer? It is possible your website is not communicating this well enough.
Top 10 FAQs – What are visitors most common questions? Think about how you can use your chatbot and/or website to address these questions better.
Generate leads 24/7 with live chat support automation
You can use live chat for lead generation by utilizing automation tools when offline. However, you need to consider your strategy when only your chatbot is available to help your website visitors. This is tricky as your chatbot must be able to guide and answer a visitor's question or risk losing the prospect.
Since many organizations do not have the resources to provide live agents 24/7, it is best to provide at least 5-7 FAQs in response to each question, with intent-based Q&A triggers. Q&A triggers make it easy to assign a chat experience to keywords or common visitor queries. You can also provide links directly to resources on your website that address common questions.
In order to avoid a missed opportunity for lead gen, create an exit statement for visitors that are unable to get an answer from your chat bot. For example: "I'd love to get your question answered by one of our experts, who I'll pass your details to, ASAP." From there, capture their contact information with a chat form and let them know that someone will respond within a specified time frame.
The best way to get started using live chat and bots together is to have your sales and product teams handle support requests for about a month with the goal of building up your knowledge base of questions and answers.
Use a pre-chat survey
Pre-chat surveys automatically ask your visitors some questions before the conversation starts. If you do not already have the customer data, use your survey to ask for a name, email address, and/or telephone number.
Using your live chatbot to conduct a survey enables you to add to a customer's profile. Additionally, you can use that data to create audiences and use it for marketing and sales purposes.
Engage visitors leaving your site or abandoning their cart
A chatbot can engage a visitor who tries to leave the website or shopping cart and ask them questions to get a lead or just some feedback.
If a site visitor is about to abandon their cart, set a trigger to have a live chatbot engage the visitor with an offer. For example: "Leaving so soon? Here's a free gift for the item(s) currently in your cart: 20% DISCOUNT – Claim within the next 24 hrs."
Use conversation routing, lead alerts, and live chat takeover
Set up lead notifications so you do not miss a hot lead.
According to the Lead Response Management Study, "The odds of making a successful contact with a lead are 100 times greater when a contact attempt occurs within 5 minutes, compared to 30 minutes after the lead was submitted. Similarly, the odds of the lead entering the sales process, or becoming qualified, are 21 times greater when contacted within 5 minutes versus 30 minutes after the lead was submitted."
Optimize for user experience with mobile-friendliness and personalization
More than half of all live chats come from mobile devices. Web chat display rules and Messenger for web chat are perfect tools to provide website visitors a great user experience on any device.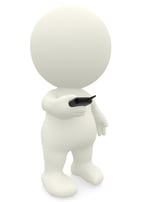 If a visitor is spending a good amount of time on a specific product feature page on your site, you can set up triggers to instantly send them a message asking them if they'd like more information about that feature, and learn more about what they're thinking.
That information can now be used to create personalized presentations of services via email, SMS, and retargeting ads.
Offer coupons, discounts and free items with send-to messenger ads
Send-to-messenger ads that deliver coupons drive more clicks and engagement than standard news feed ads. Users get opted-in, allowing you to message them with drip campaigns to remind them to use the coupon.